Anniversary Celebration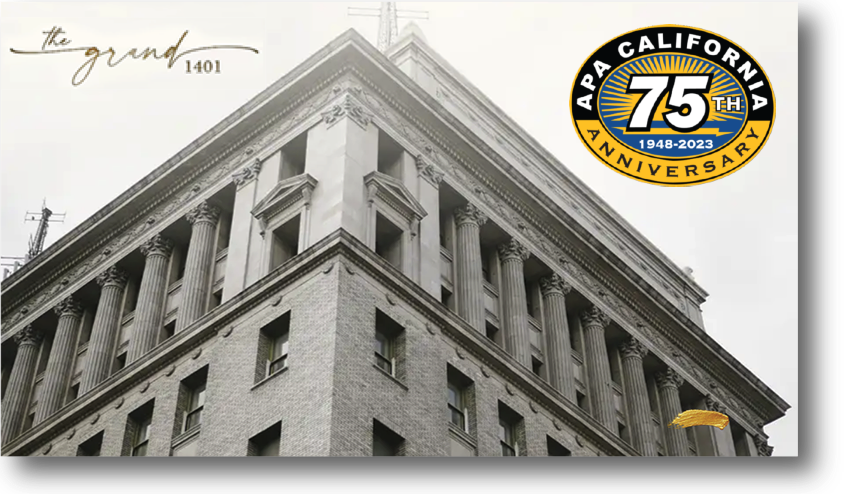 $50 Per Person (space limited to 150)
Sunday, September 17, 2023 • 5:00 pm – 7:00 pm
Join your friends to celebrate APA California's 75th Anniversary at the historic Grand 1401 building in downtown Fresno. Upon arrival, you'll be swept to the beautiful 10th floor ballroom and deck from which you can enjoy the evening's festivities.
Your tickets will include appetizers, a special 75th anniversary cocktail, light buffet dinner, historical exhibits, and a brief program recognizing our history, leaders, and our affiliated organizations. Attendees will receive our specially designed 75th anniversary pin and a special commemorative magazine recounting our history. Capping the event will be a special champagne toast (sponsored by Jacobs Engineering) to our past and future, leaving plenty of time in the evening to explore all Fresno has to offer.
Conference registration is required in addition to the $50 cost to attend this special event.