The American Planning Association (APA) California Chapter and Planner Emeritus Network (PEN) are pleased to offer a program that provides volunteer urban planning assistance to financially constrained municipalities and community groups throughout California and Baja California. Through the formation of a Community Planning Assistance Team (CPAT) consisting of experienced planners, allied professionals, and community experts, a dedicated team will work collaboratively with residents and community stakeholders to provide planning expertise and technical assistance. The program represents a professional and ethical commitment of APA California and PEN to foster community education, engagement, and empowerment and promote equitable, inclusive, healthy and sustainable California communities.
To suggest or discuss a potential community project: contact Hanson Hom, AICP, CPAT Coordinator, at [email protected] or submit a Community Request for Assistance Form. We will connect with you as soon as possible.
---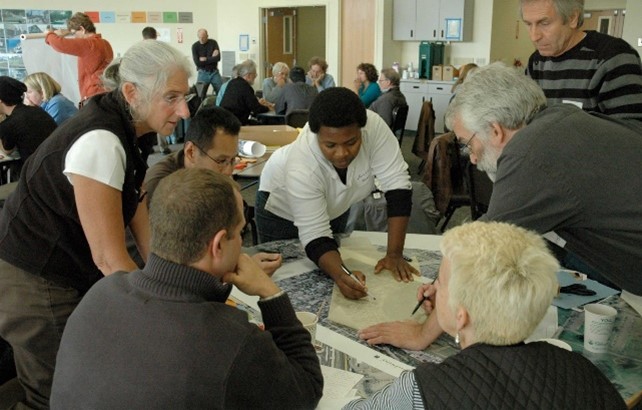 What is the Origin of the Program?
What Projects Are Suitable for Community Assistance
What is the Role of the CPAT?
How Can I Volunteer on a CPAT?
How Are Projects Selected and Initiated?
---
CPAT Project Reports