Date/Time
Date(s) - Oct 30, 2005 - Nov 2, 2005
All Day
Location
Yosemite National Park
WELCOME TO THE ONLINE HOME OF THE 2005 APA ANNUAL CONFERENCE!
The California Chapter presents a statewide conference annually that provide networking and educational opportunities for its members. These popular conferences attract planning professionals from throughout California, the United States, and around the world.
General Information
Conferences typically include an opening reception in a special venue, keynote speakers, concurrent tracks of programs and seminars including practical "nuts and bolts" sessions, mobile workshops to local planning related venues, the CCAPA Awards Dinner, and the California Planning Foundation Auction to fund scholarships for planning students.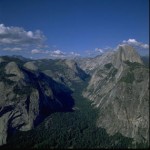 APA 2005 Final Conference Attendee List
Conference Program
Conference at a Glance
Conference Information Notice
Mobile Workshops
Conference Opportunities
Sponsorship/Advertisement
Submission Form
Sponsor Opportunities
Exhibitor Floor Plan
Thank You Sponsor List
Thank You Exhibitor List
Advertisement for Newsletter Editors
Planning Your Trip to Yosemite
Visitor Information
Experience Yosemite
Accommodations
Lodging Information
Ahwahnee Fact Sheet
Ahwahnee History
Curry Village Fact Sheet
Wawona Hotel Fact Sheet
Wawona History
Yosemite Accommodations
Yosemite Lodge Fact Sheet
Sales Kits Accommodations
CV Outdoor Ice Rink
Fall and Winter Activities
Child Care Services
The contact number for Yosemite Lodge guests is 209-372-1274.
The contact number for Ahwahnee guests is 209-372-1407.
Curry Village does not have babysitting available because there has to be a phone in the room.
For the above babysitting, all kids have to be pottytrained. We are not able to accommodate large day care areas. Kids are watched in their guestrooms.
There is a private vendor that will watch infants. We cannot publicize her number. She charges $20 per child, 2 hr. minimum, $25 fee for transportation, $40 if it is snowing (she lives outside the park)
Trick or Treat – October 31, 2005
Kids in the park go trick or treating at the DNC housing and Park Service Housing. There also is a parade by the school through the mall area by the Visitor Center. The school goes through the office building, the Post Office, etc.
For more information, please contact Lynne C Bynder, CMP at [email protected].
2005 Final Conference Evaluation Form