Date/Time
Date(s) - Mar 7, 2018
1:00 pm - 1:45 pm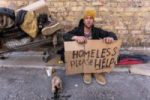 Homelessness is a complex and growing issue affecting local governments across our state. In California, where we represent 49 percent of the nation's homeless population, local officials and staff grapple with effective solutions to address this multifaceted problem.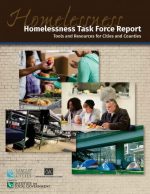 That's why the Institute partnered with the League of California Cities and California State Association of Counties (CSAC) Joint Homelessness Task Force on a new report that cities and counties can use to implement their own homelessness efforts. The report offers information and research, case studies of creative city and county programs addressing homelessness, funding resources and a template that local governments can use to create a homelessness plan. Access the report here. 
The League and CSAC are partnering on a webinar on March 7th to discuss the report and highlight some of the innovative programs that cities and counties are implementing to address homelessness. It will feature Task Force Co-Chairs Jan Arbuckle and Oscar Villegas and be moderated by ILG's Martin Gonzalez.
Click here for more information and registration.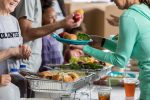 Two additional full-day workshops are being planned on this topic for later this year.