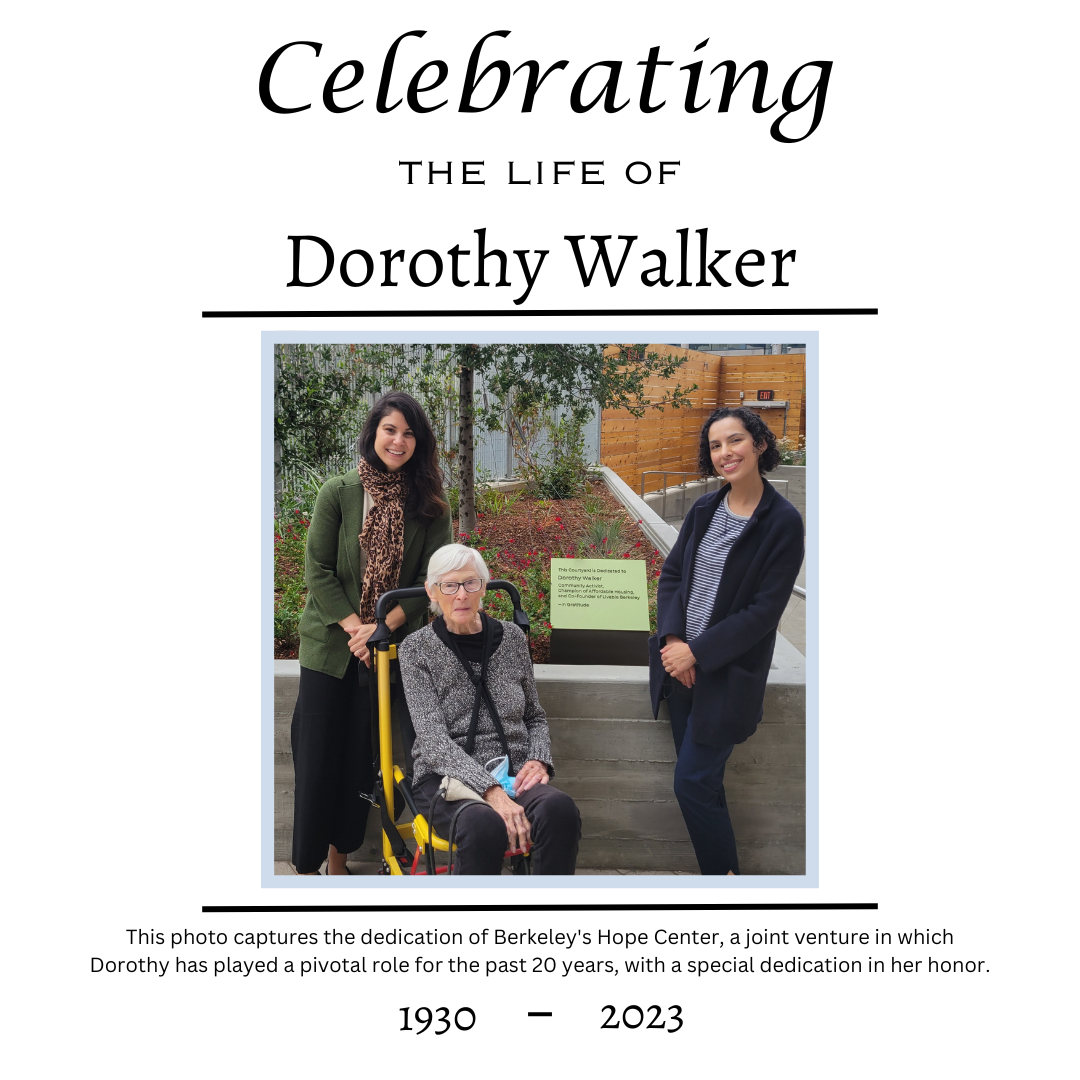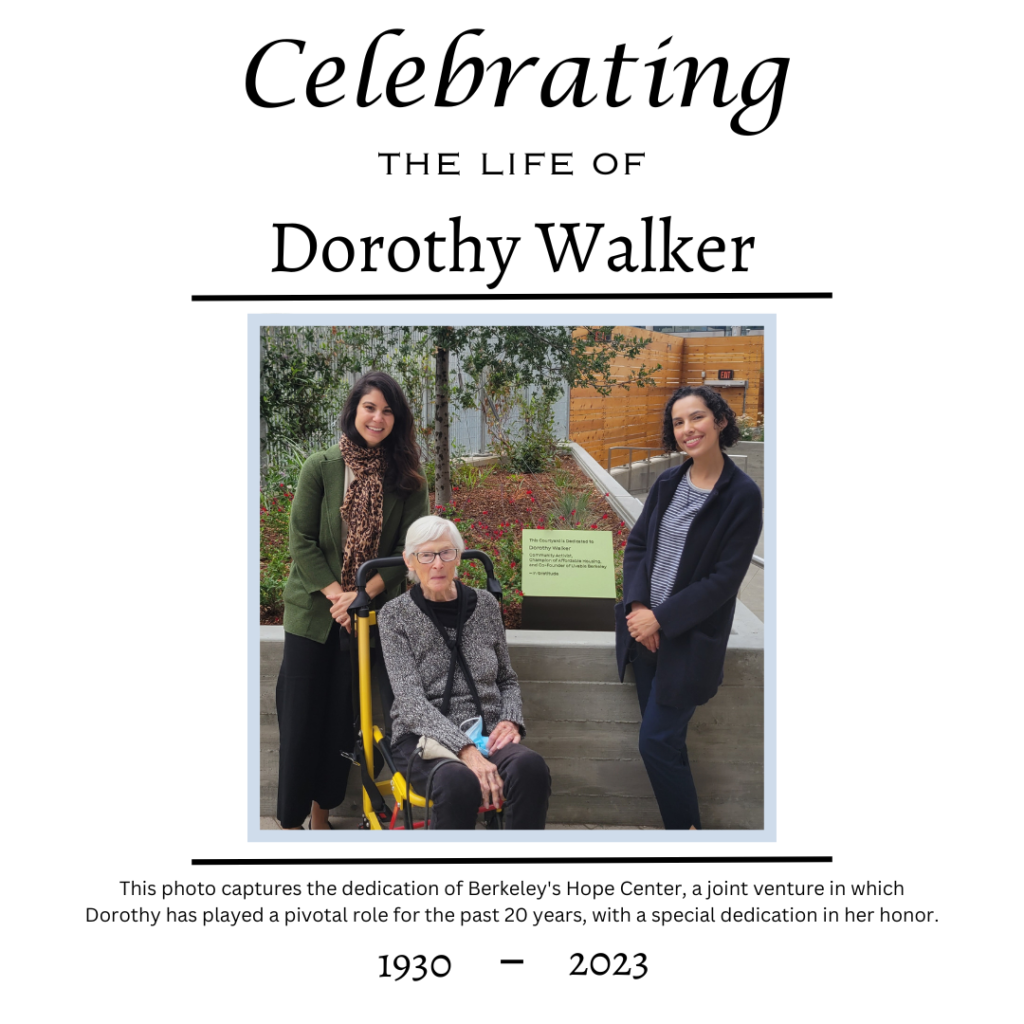 It is with heavy hearts that we share the news of the passing of Dorothy Walker, a true pioneer and advocate for change. Dorothy's incredible contributions to the field of city planning and her unwavering commitment to equity and justice have left an enduring mark on Berkeley and beyond.
"Dorothy Walker was a trailblazer, an influencer, and a brilliant light that amplified the voices of those who were suppressed and unheard," said Andrea Ouse, AICP, current APA California President. "Dorothy Walker's fight for more inclusive communities shifted the paradigm of community-level planning and development decisions. On behalf of APA California, we honor Dorothy's indelible contributions to our profession and her extraordinary life."
"From school desegregation in the 1960s through housing equity and supply in the 2020s, Dorothy Walker was the most committed city planning advocate for equity and justice that Berkeley has ever encountered. Dorothy's indelible legacy is felt not just here in Berkeley, but it is also reflected in housing policies throughout California and now the United States," shared Mark Rhoades, AICP, long-time friend and California Planning Roundtable member.
Dorothy made history as the first APA President following the merger with the American Society of Planning Officials (ASPO). Her visionary leadership and tireless efforts paved the way for progress and equality in housing. She fought passionately for the desegregation of Berkeley, leaving a lasting impact on the community.
To learn more about Dorothy's remarkable journey and her half-century fight to desegregate Berkeley, we invite you to read this insightful article: "Zoned out: One woman's half-century fight to desegregate Berkeley | Grist".
In addition, for a deeper understanding of Dorothy's life and her invaluable contributions, we encourage you to explore her 2015 UC Berkeley Oral History Project: UC Berkeley Oral History Project recording.
Today, we honor Dorothy Walker's memory and the profound impact she had on our community. Her dedication, resilience, and unwavering spirit will continue to inspire us to strive for a more equitable and just society. Rest in power, Dorothy. You will forever be remembered and cherished.