CM | 1.5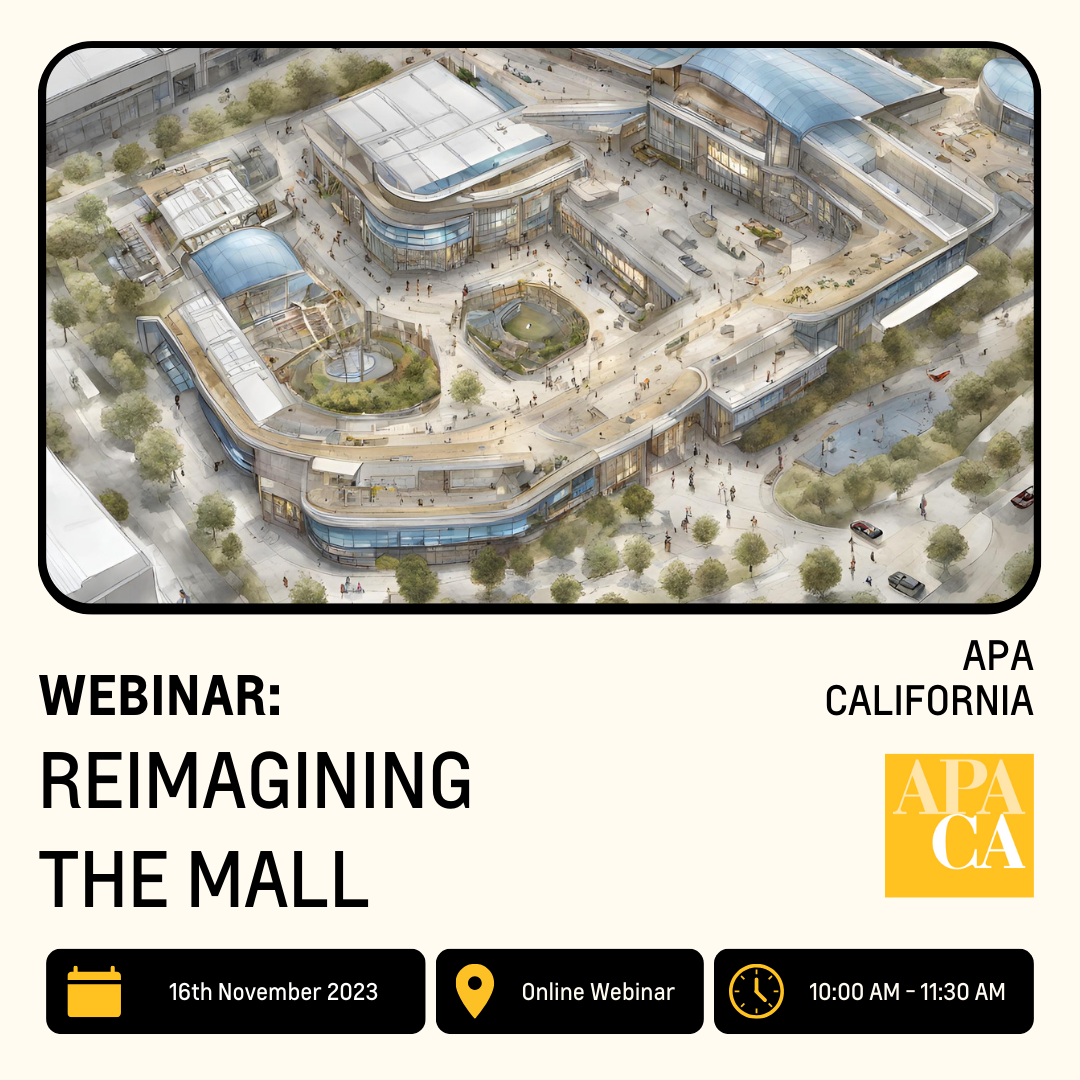 With the continuous rise of online shopping, consumers no longer need as much physical space to fulfill retail needs as in the past. This in part led to the decline of many once prominent indoor shopping malls, especially since the pandemic. However, most malls are located at dense population centers with employment opportunities and transportation networks, cultural and entertainment amenities, and public facilities.
How can failing shopping malls be repurposed? Housing? Office? Retail? Entertainment? Hotels? Food court? Park space? Or all of the above? How much is too much? There are so many possibilities to transform auto-oriented malls of yesterday into next generation neighborhoods of tomorrow. How do city leaders re-imagine indoor shopping malls so that these projects address the community's priorities and needs? What are the components required to produce a successful project? What are some of the economic development tools that can be used? What about CEQA? What are some of the obstacles?
Join us on this webinar, which will include economic development specialists and city leaders (featuring panelists from the City of Citrus Heights, City of Westminster, and City of San Diego) as we explore current retail trends and learn from case studies of mall redevelopments.